Ed Lesgar is a new Driver in
Carmageddon: Max Damage
. He is the one of the 2 new drivers introduced in the game. He is a fictionalised version of Les Edgar, who used to work at Bullfrog Games, and is now the owner of British sports car maker TVR. He is listed in the
Max Damage
credits, with a special thank-you that reads "Without you, this game would not have been possible."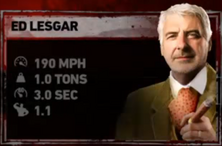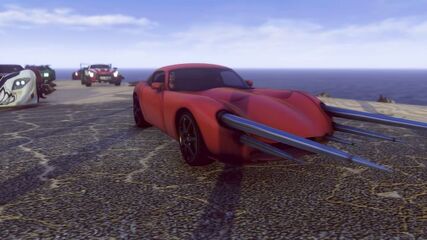 His car is the KVN Toucan, which is basically a TVR Tuscan with spikes on its front. It has a strong engine and good handling, but low offensive power.
Ad blocker interference detected!
Wikia is a free-to-use site that makes money from advertising. We have a modified experience for viewers using ad blockers

Wikia is not accessible if you've made further modifications. Remove the custom ad blocker rule(s) and the page will load as expected.