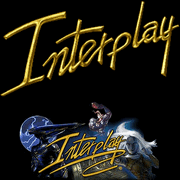 Interplay Entertainment Corporation is an American video game publisher and developer, known for publishing games like Earthworm Jim and Fallout.
The company was founded as Interplay Productions, Inc. by Brain Fargo in 1983. The company grew smoothly, although in 2001, they had high financial problems. Titus Interactive eventually purchased the company. Having their ups and downs, the company eventually re-emerged and is currently financially stable.
Interplay published Carmageddon, the Splat Pack, Carmageddon II and Carmageddon (Game Boy Color) in the US. It was also meant to publish Carmageddon 64, but at that time, the company had already been bought by Titus Interactive.
External links
Edit
Ad blocker interference detected!
Wikia is a free-to-use site that makes money from advertising. We have a modified experience for viewers using ad blockers

Wikia is not accessible if you've made further modifications. Remove the custom ad blocker rule(s) and the page will load as expected.