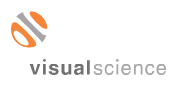 Visual Science, known as Visual Sciences until 2003, was a video game development company based in Dundee, Scotland. They were the developers of the cancelled games Carmageddon 4 and Carmageddon TV, and best known for their F1 games for the PlayStation 2.
The company was established in 1993 by Russell Kay, programmer of the hugely successful Lemmings games. Visual Science closed its doors in February 2006, laying off 92 employees, although some of the staff went on to form Proper Games and Cohort Studios.
External links
Edit
Ad blocker interference detected!
Wikia is a free-to-use site that makes money from advertising. We have a modified experience for viewers using ad blockers

Wikia is not accessible if you've made further modifications. Remove the custom ad blocker rule(s) and the page will load as expected.